The death of Wei Zei, a student seeking cancer cures online, raises questions about the responsibility of tech companies for the health data they provide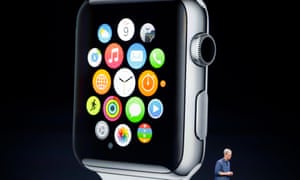 China's equivalent of Google is under fire. Search engine Baidu has been criticised following the death of 21-year-old student Wei Zai, who used the search engine to research esoteric treatments for his cancer.
After Wei Zai's death, the state-run People's Daily attacked Baidu, claiming it was ranking search results in exchange for money. "There have been hospitals making profits at the cost of killing patients who were directed by false advertisements paid at a higher rank in search results," the article claimed, adding, "profit considerations shall not be placed over social responsibility".
The Chinese party newspaper may have its own reasons for wanting to control Baidu; a powerful search engine is a gateway to the outside world and a challenge to any repressive state. But does it have a point? Are search engines responsible for the health results they promote?
Professor Stephen Goldberg of the University of Miami school of medicine doubts that search engines such as Google make their health recommendations based on the accuracy of the health website: "They don't really have the facility to do this and appear more concerned with number of hits on the website and key words associated with the website, regardless of what inaccurate information it may concern."
Google declined to comment specifically on its policy, instead referring to a blogwhich says that one in 20 Google searches is for health-related information. In February, the company began using its Knowledge Graph, a tool to enhance search results, to give searchers instant and relevant medical facts: "We'll show you typical symptoms and treatments, as well as details on how common the condition is – whether it's critical, if it's contagious, what ages it affects, and more."
While the company insists the search results are not intended as medical advice, the move seems intended to cement Google's role in the health tech market.
The rise of health apps
People don't just turn to search engines for health data; there's also a growing appetite for apps. The mobile health market is currently valued at $10bn and forecast to grow by 15% to reach $31bn by 2020.
But the hype for apps has caught out some companies. In 2013 Australian blogger Belle Gibson – who claimed she had cured her terminal cancer through diet and lifestyle changes – created The Whole Pantry, dubbed "the world's first health, wellness and lifestyle app".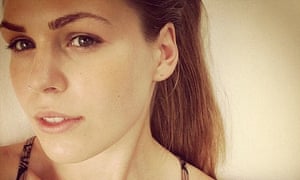 Downloaded 200,000 times in the first month, it was one of the few apps to be pre-installed on the Apple Watch. When it emerged Gibson's cancer was reportedly faked, Apple pulled the app and many customers demanded their money back.
The reliability of health apps is fundamentally dependent on the quality of databases and the algorithms that process the raw data. And many tech companies are wading into this hugely profitable health informatic field.
Tech giant IBM, for example, whose super computer Watson supports health apps, has recently gained access to the health data of 300 million people through its acquisition of Truven Health. Google-owned artificial intelligence (AI) company DeepMind has agreed a data-sharing deal with London's Royal Free Hospital Trust to give it access to healthcare data on 1.6 million patients. In return, the trust will get an app to monitor patients with kidney disease.
These companies say they are committed to transparency and democratisation. But underlying all this activity is one overarching motive: profit. So can we have faith that companies are acting in our best interests to provide high-quality, evidence-based and validated information?
Just because companies are driven by profit doesn't necessarily mean the information or rankings are not reliable. There has probably never been a time of greater scrutiny of health information. We live in a complex and interconnected world, where public healthcare providers and private companies work in parallel; Deepmind and the Royal Free is just one example of this.
If we are diagnosed with a frightening illness, we're likely to Google it. A few of us will still buy a book to get an alternative or broader view. A growing number of us will download an app to help manage the condition, improve our wellbeing or cope with the anxiety that a scary diagnosis brings.
We may as well get used to the vast amount of health data now available to us. Some companies may commit to rigorously scrutinising their data but algorithms are so complex and potentially influenced by commercial factors, that the onus must remain with the individual to make their own judgement.
There is still no substitute for face-to-face conversations with health professionals who have your wellbeing rather than their own commercial interests at heart. And whatever the source of information that we access, a healthy degree of scepticism is important. Goldberg says: "Patients should be drawn into the medical decision-making process if they are interested." He thinks we all need to learn how toevaluate health information for ourselves so that search engine rankings are not the only way we decide what's good for us.