Publications across the U.S. — from the large to the tiny, conservative and liberal — are banding together to push back against Trump's anti-media attacks.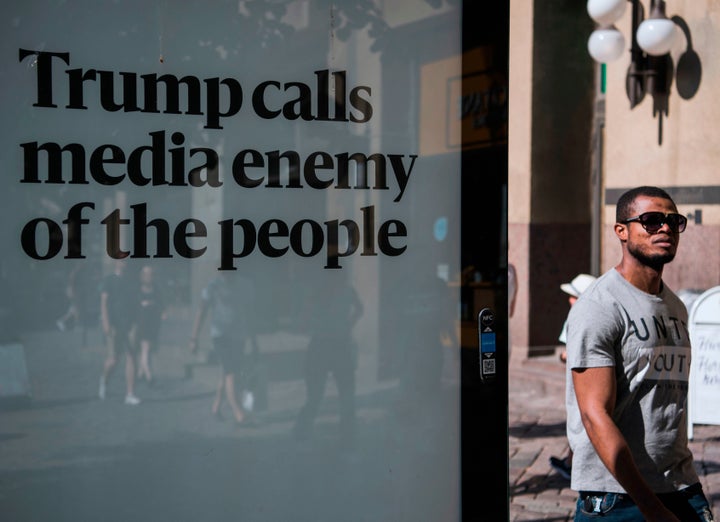 Hundreds of U.S. newspapers are banding together this week to fight back against President Donald Trump's "war on the free press."
From Tucson, Arizona, to Chicago, Illinois; Hartford, Connecticut, to Dallas, Texas; and Athens, Ohio, to Bismarck, North Dakota, papers from across the nation have followed through with their promise today, publishing editorials that have each been constructed with different words but bear a shared message: Mr. President, "journalists are not the enemy."
Even the New York Post — the conservative-leaning daily owned by News Corp titan and Trump friend Rupert Murdoch — published an editorial. "We stand with our colleagues," the paper's editorial board wrote.
Trump tweeted Thursday in response to the Globe's initiative.
The New York Times purchased the Globe for $1.1 billion in 1993 and sold it 20 years later to John W. Henry, owner of the Boston Red Sox, for $70 million, according to a Times press release from 2013.
Trump then tweeted about his views on a free press.
Scroll down to see a sampling of the editorials published today. And remember to subscribe to your local paper.
This story has been updated with Trump's response.
Liza Hearon contributed reporting.